me·di·na: məˈdēnə/ Origin Arabic; noun
the old Arab or non-European quarter of a North African town

literally 'town'
There was a time long ago when I thought "Medina" was exclusively the name of a specific city in Saudi Arabia. A dictionary and two months in Morocco have forever taught me that a medina isn't one city, but rather the historic heart of every city in this region. The medina is also a collection of sounds, sights and shifting light, a feeling and an atmosphere so thick that it's tangible.
Of all the medinas in all the Moroccan cities I visited, the Marrakech medina has special vibe that sets it apart. Red seems to dominate this ancient quarter, unlike the blues of Essaoira's and Rabat's medinas, or the white of Casablanca's (hah, of course!). The narrow alleys are full of market stalls and decorative doors that conceal the riads behind them. High overhead, coverings provide shade and protection, casting a cool and comfortable dimness to the tangle of tiny streets. Scooters, donkey carts, bicycles and pedestrians all tread the cobble and brick pathways without pause, unless the pause is haggle over a price or indulge in toothache-sweet tea.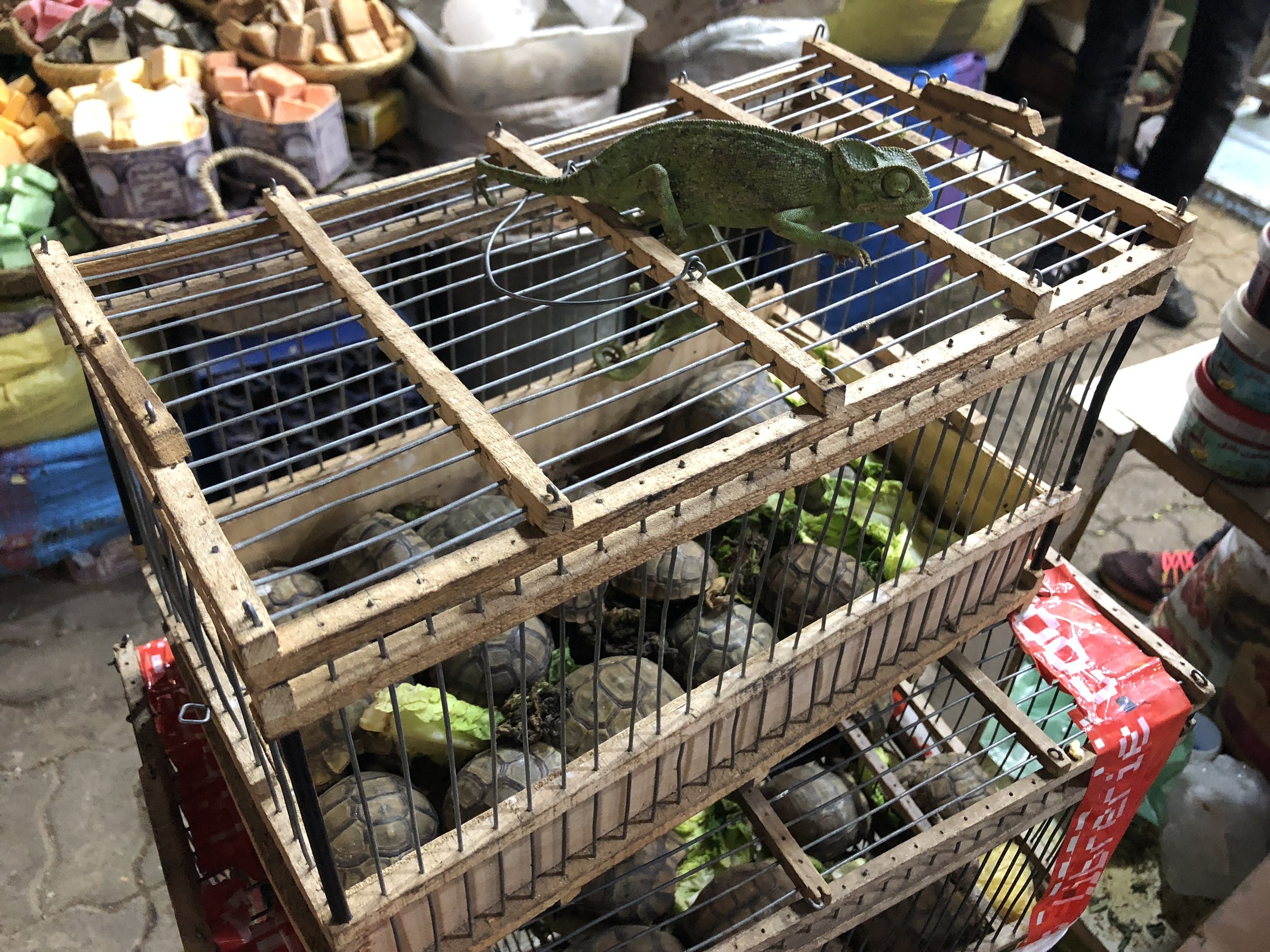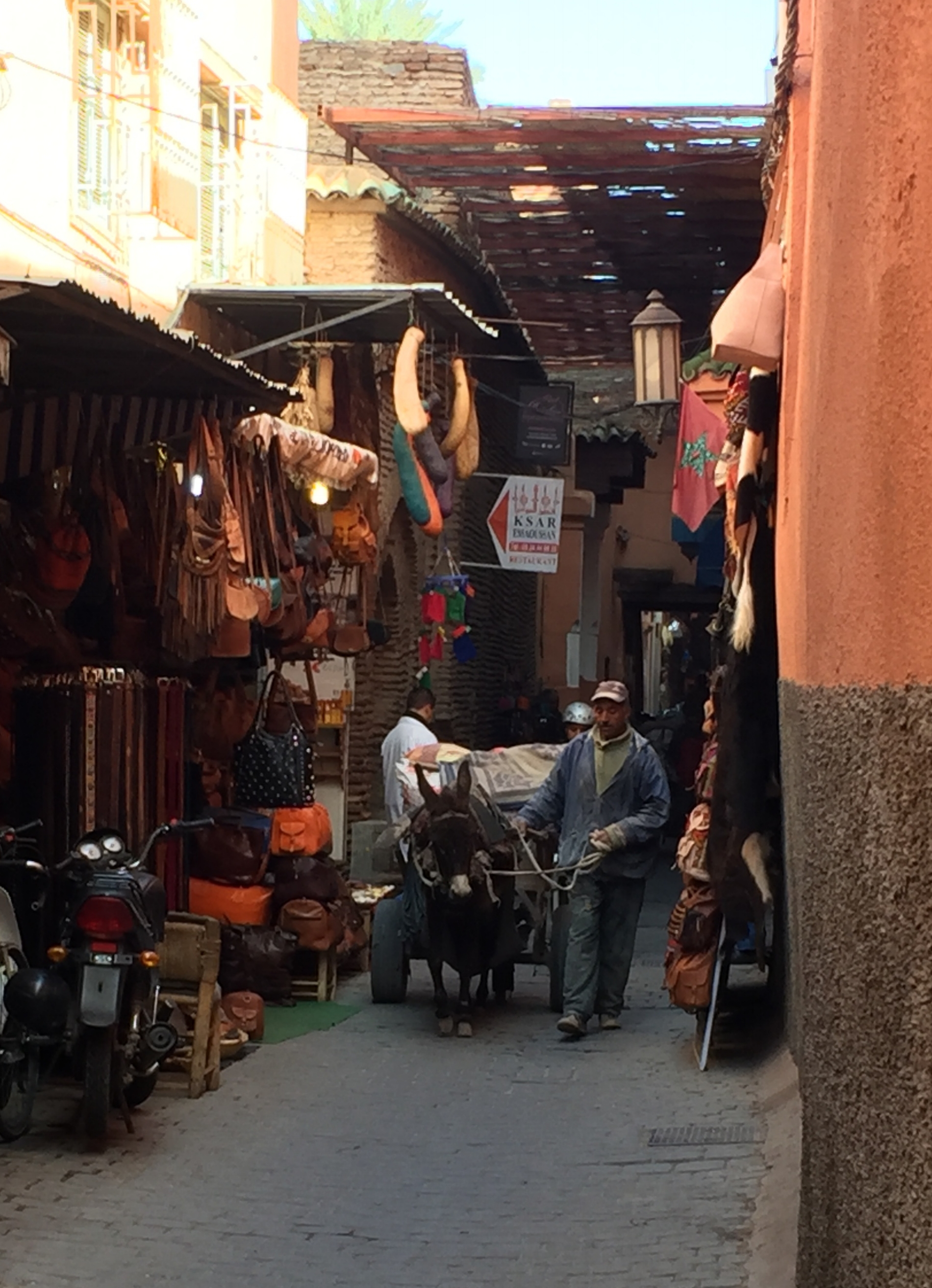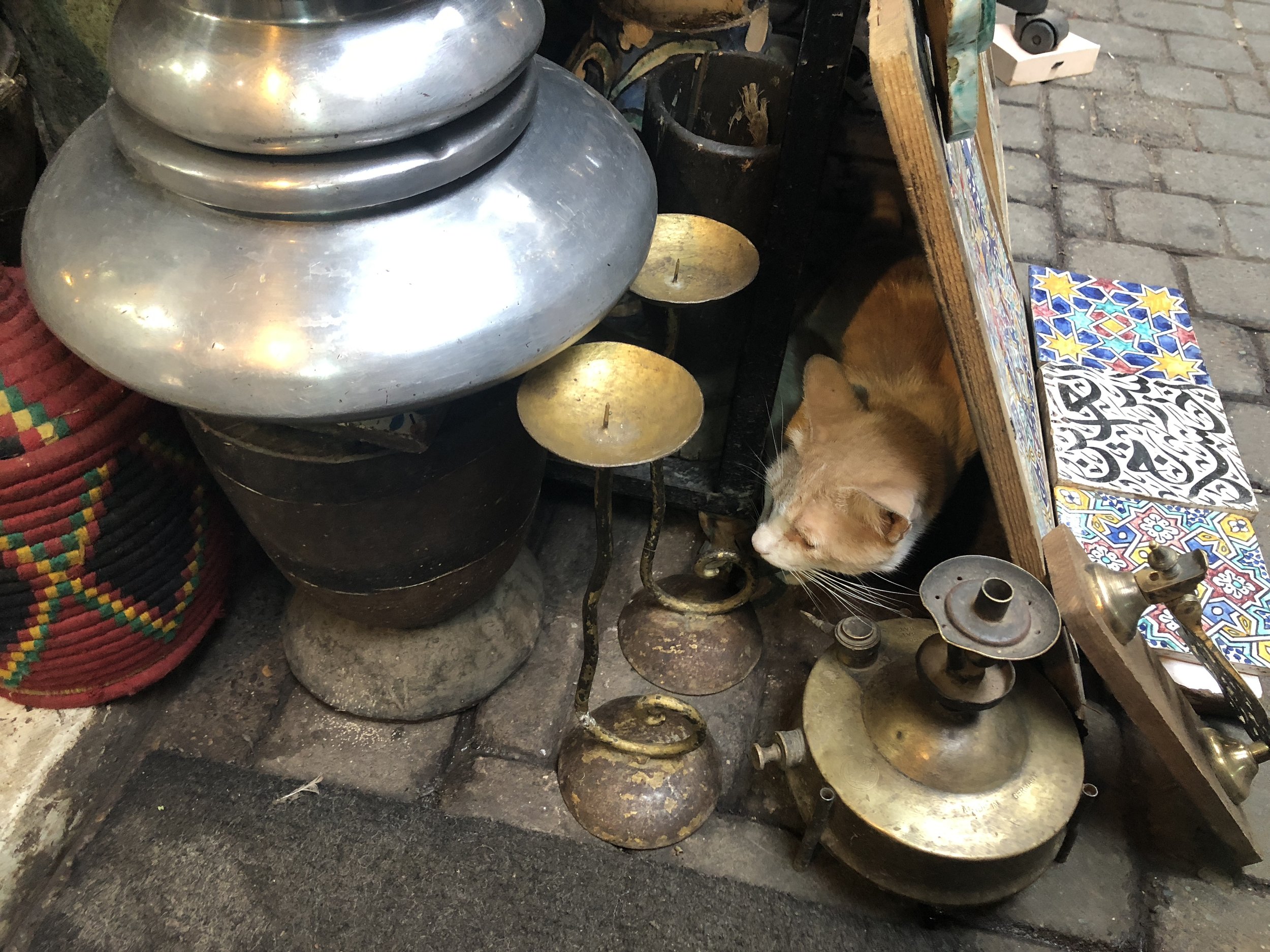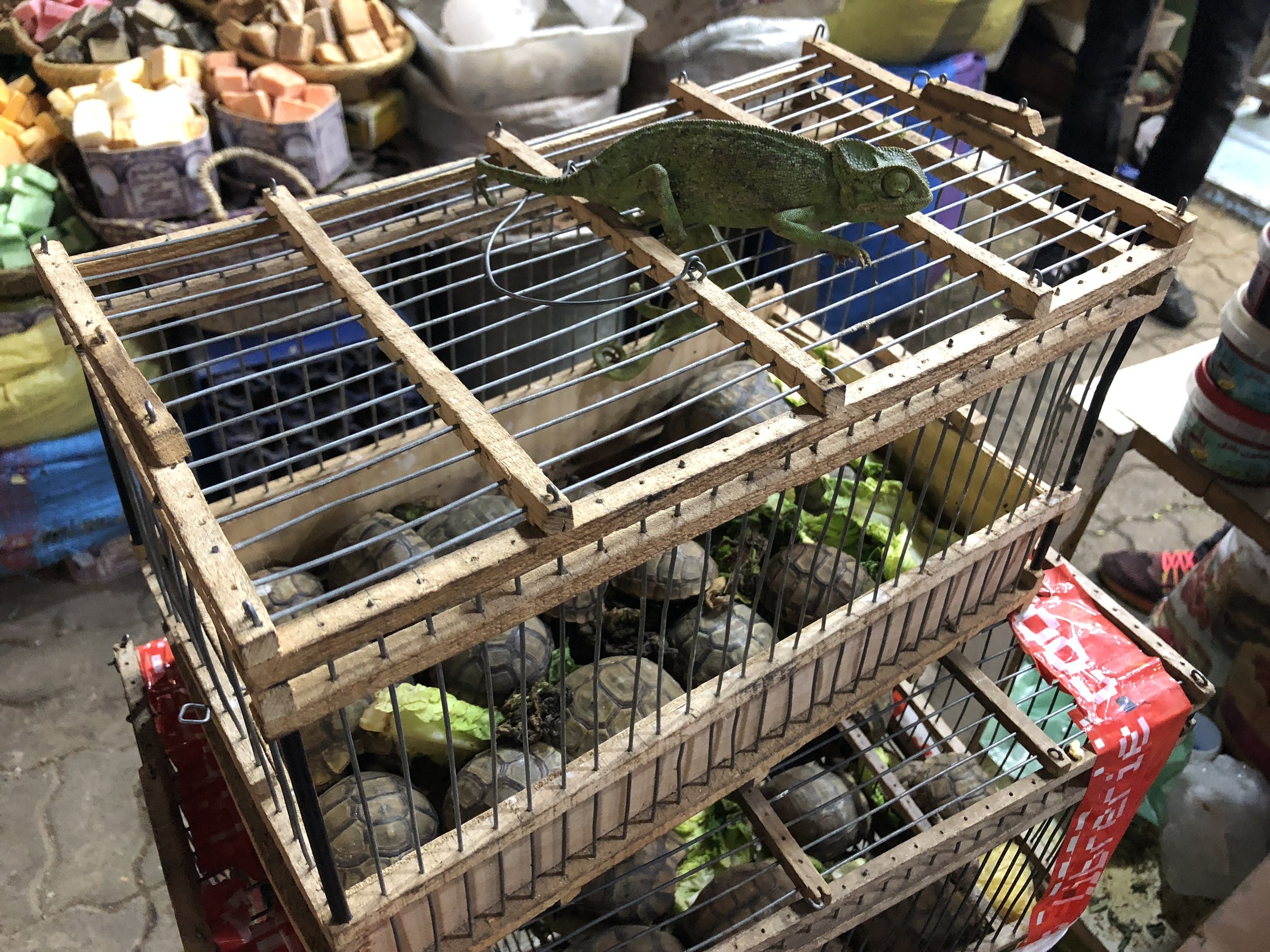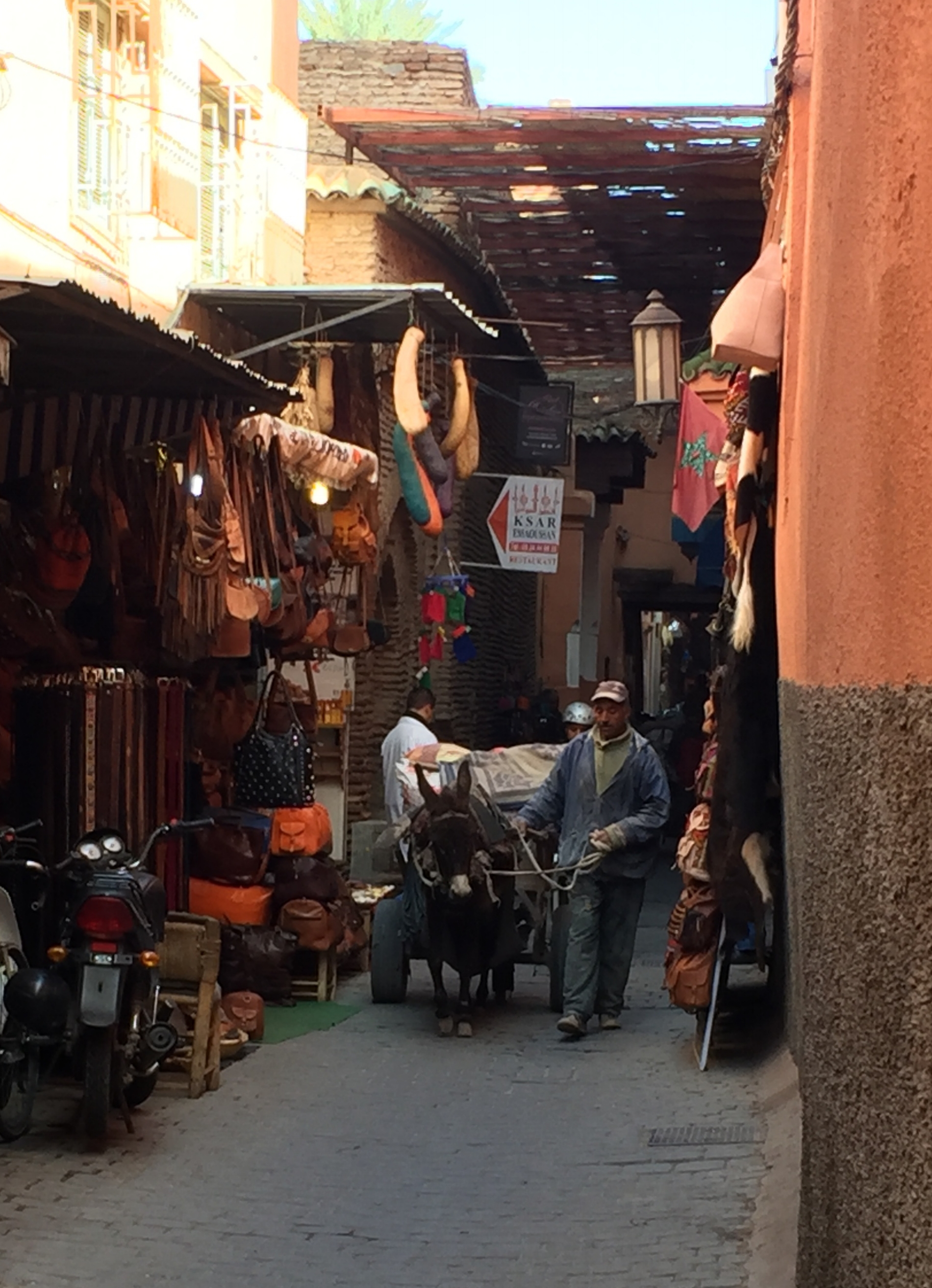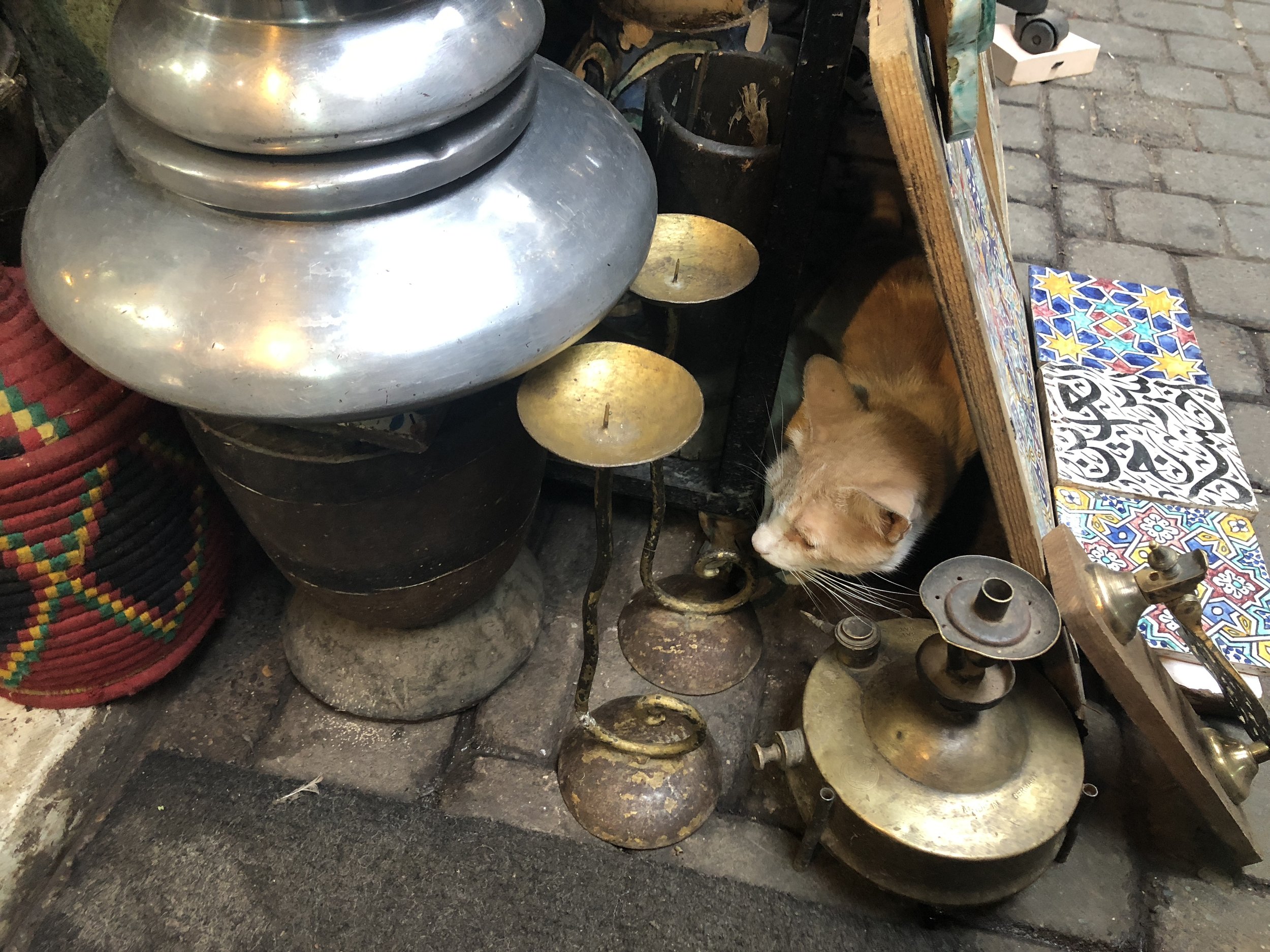 Locals will tell you that Marrakech's medina is for tourists, and this is largely true. Souvenirs for every budget are for sale from leather hassocks to wooden magnets. But all those jalabas aren't just for tourists to buy. Stray from the main routes through the medina and you'll notice it feels like a neighborhood, locals heading to work or school or home, and wondering curiously why you've wandered this way. And craftspeople are everywhere -- whether for the benefit of tourists or locals -- chiseling tiles, baking bread, painting plaster.
Spend long enough in the medina and the layout becomes familiar, if not logical. The restaurant with the good pastries is near the square where they sell turtles, which is around the corner from the riad and just down the street from the entrance to Jemaa el-Ffnaa. And everywhere, cats slink through the market stalls, keenly alert for scraps of meat.
Jemaa el-Ffnaa. In a city just shy of a 1,000 years old, this raucous main square was there nearly from the beginning. By day, it has the feel of the midway at a carnival - suspect food stalls ringed by street performers, snake charmers and young guys hawking cheap toys that spin and fly and flash. By night, it transforms into a collection of drum circles with exuberant Berber musicians and dancers pulling tourists into the mix. Vendors fill the plaza with lanterns casting fractured slices of warm light across the bricks. Tea glasses clink on the busy balconies of the Cafe de France, horse-drawn caleches rattle by, music mixes and blends together from groups of revelers.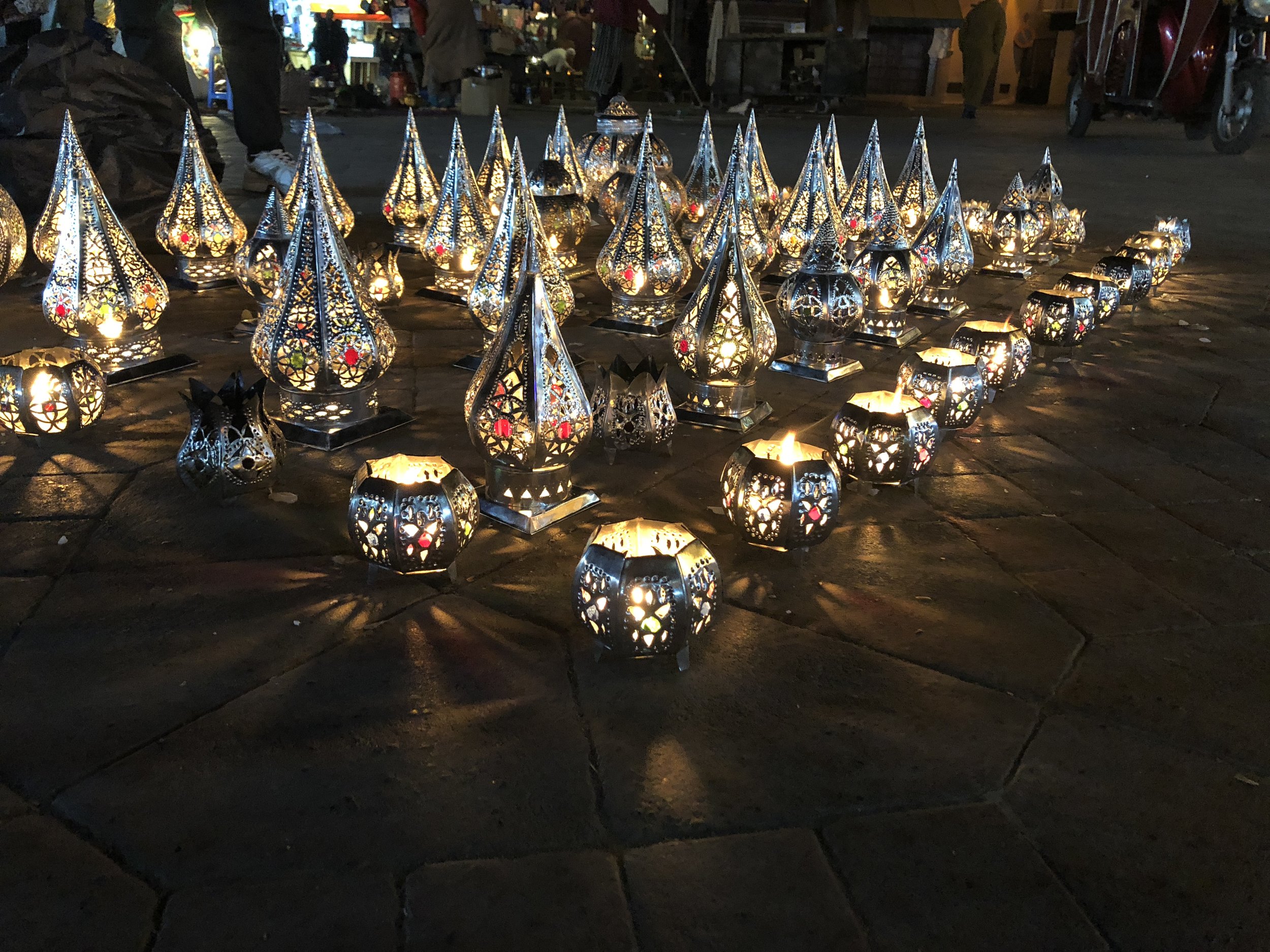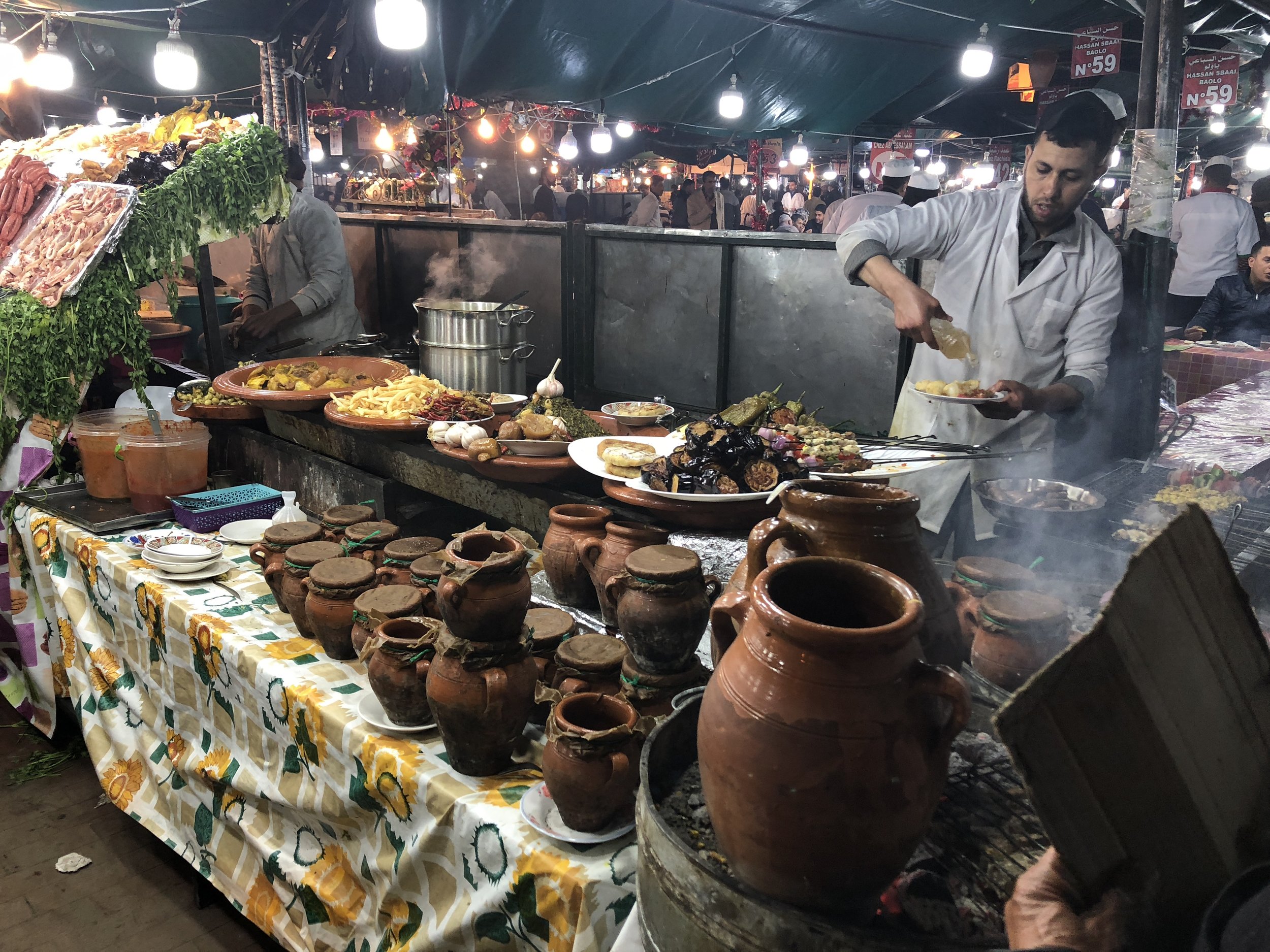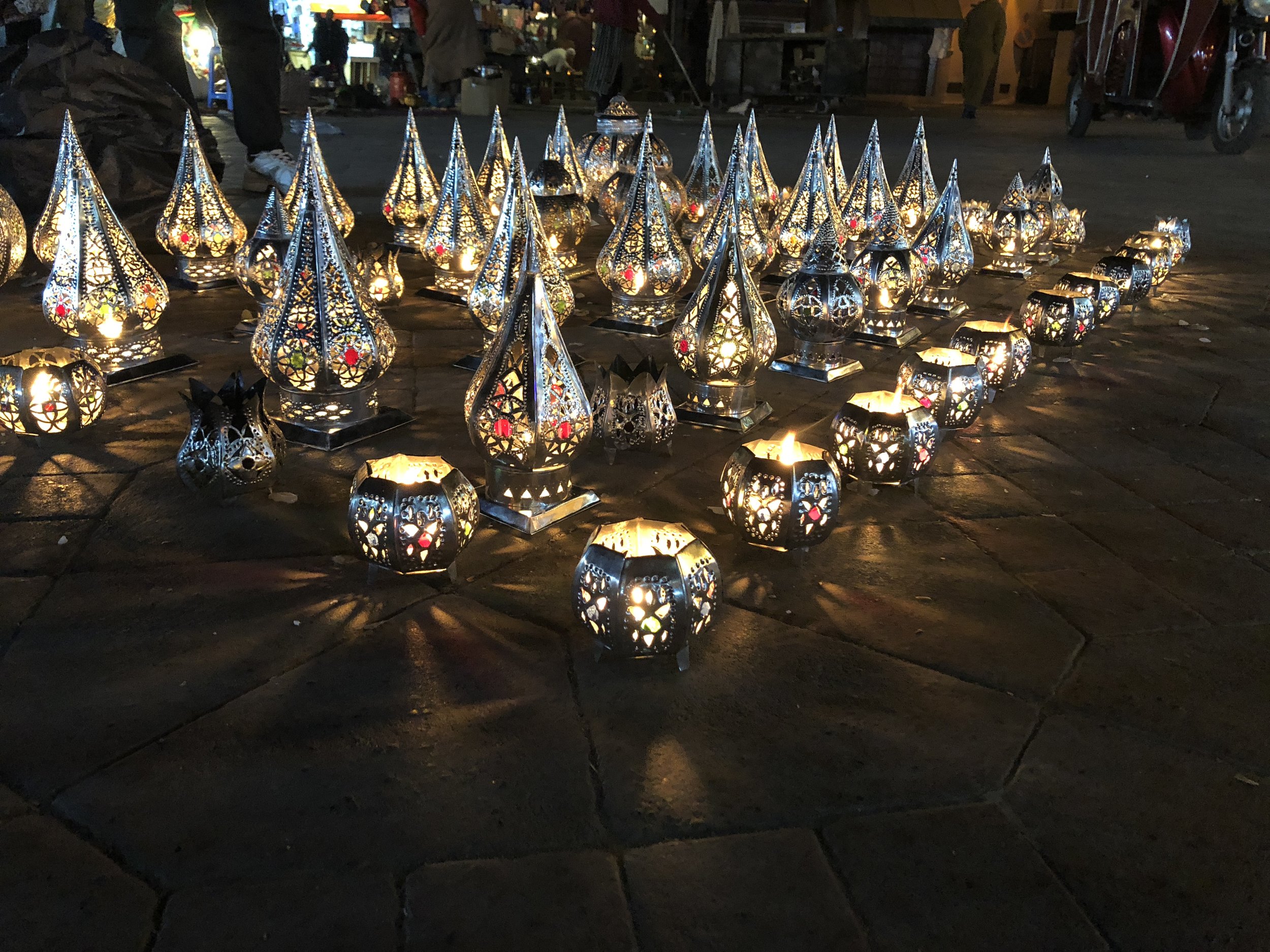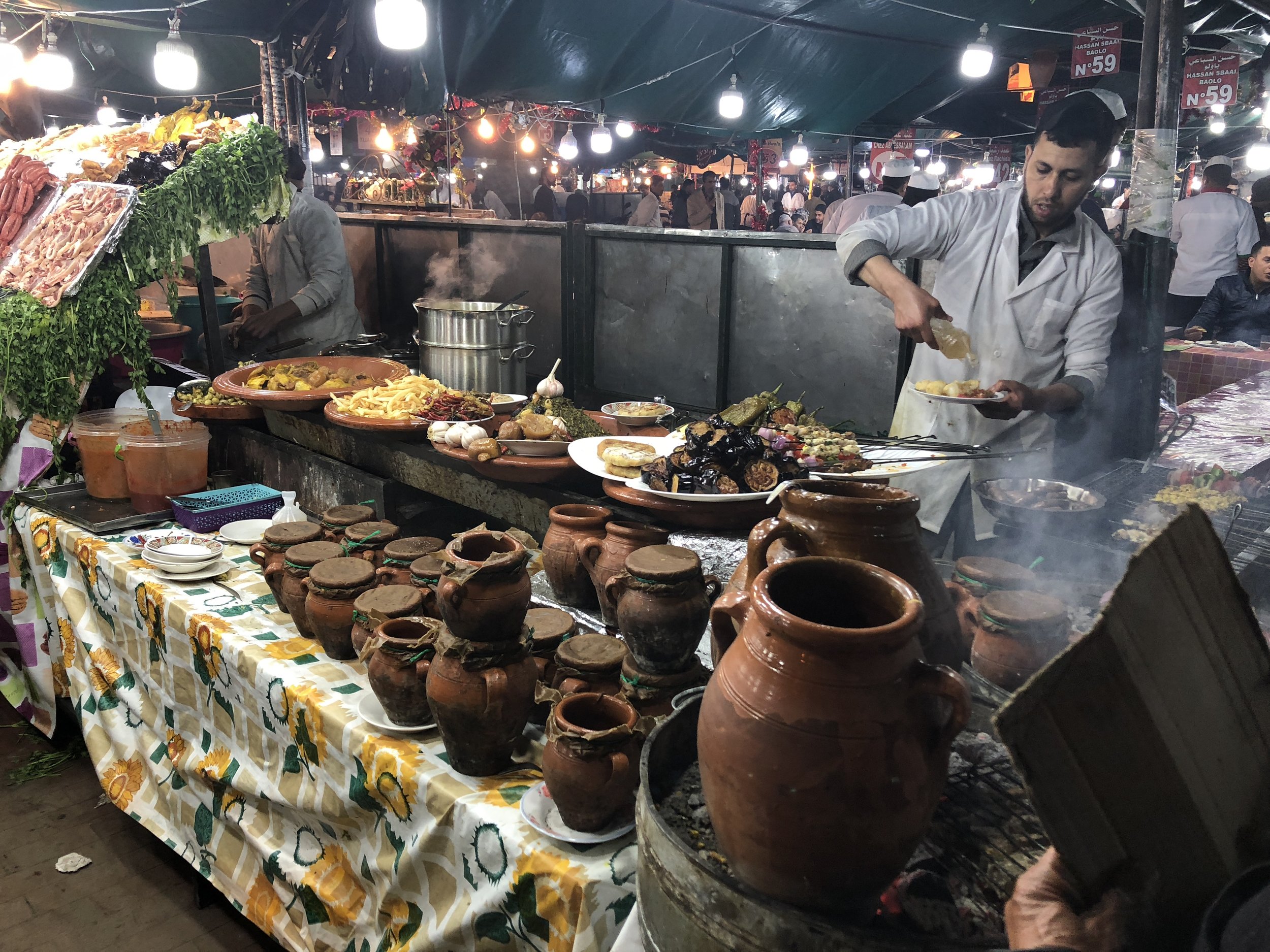 By morning, all this is washed away, literally. An early stroll through the medina reveals a quiet place, slowly waking up and raises the metal gates on the market stalls. In city where water is precious, cleanliness is just as valued. Everywhere vendors are washing down and sweeping up the stone alleys they share, a slow ritual ahead of the crush of people who will jockey for space on these narrow paths a few hours later.
[Marrakech: February-March 2018]